---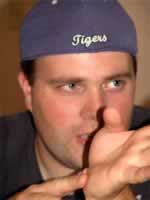 Paul Skidmore
Director/Writer/Producer
IMDB
MySpace
E-mail
Paul Skidmore's love for film began at a young age, and the fascination never ceased. Even before starting kindergarten, Paul was involved in local storytelling contests. That passion for storytelling snowballed with his hobbies of art, music, writing, and computers over the years to form a solid foundation for communicating through the film medium.
He was involved in many drama groups and productions from elementary school on, directing his first three-act play in his junior year of high school. Other early projects include his Eagle Scout video project, two system-wide inservice multi-media projects for the Cleveland City School System, and directing the Drama Troupe at the University of Memphis Christian Student Center.
Paul is a 2002 graduate of the North Carolina School of the Arts School of Filmmaking. His degree is in Filmmaking, representing his education as a complete filmmaker and writer/director, with an emphasis in Producing in years three and four.
He was the sole student representative from NCSA to the first Cinethics Conference (which brought together students, faculty, filmmakers, and critics from around the country to discuss current ethical issues involving the film industries), and represented the world of Christian Filmmaking on the Spirituality in Film panel as part of the RiverRun International Film Festival in 2003. His film MAX has appeared in numerous film festivals around the world including the Memphis International Film Festival, Valleyfest in Knoxville, TN, RiverRun in Winston-Salem, NC, and the Beirut International Film Festival in Lebanon. He now resides in Memphis, where he is head of the Digital Film and Video Production Department and working on several short and feature films in various capacities.
Jason Vorgity
Writer/Producer
E-mail
More information coming soon...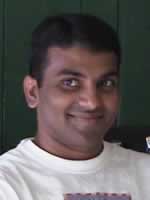 Timothy Kukkala
Producer
E-mail
More information coming soon...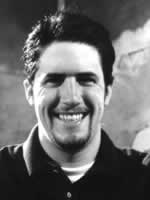 Jeff Stepp
Director of Photography/Associate Producer
IMDB

Jeff Stepp is a 2002 graduate of NCSA's Cinematography program. He is proficient in 35mm, 16mm, HD and DV shooting formats. He has been the Director of Photography and Camera operator on several nationally aired television shows, including CMT's Home Blitz and The Drive. His other shooting credits include various short films, TV Pilots and Commercials. His Camera operating and Gaffer credits include several feature films and television shows. He has worked previously on two short films with Paul Skidmore, serving as the Director of Photography for both. He also served in the camera department for the Academy Award-winning Film Two Soldiers. Currently living in his native home of Winston-Salem, NC, Jeff hopes to add his unique visual cinematography style to STIRRING.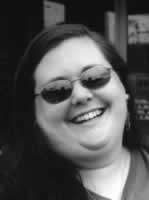 Vanessa K. Smith
Editor
IMDB

Vanessa K. Smith is a 2002 graduate of NCSA's Editing and Sound program. Trained on three different types of editing systems, Vanessa manages to make the technical side of editing transparent as she brings her creative sensitivity and eye to every project on which she works. Her senses of elegance, style, story, character, mood, and tone bring every frame together to tell the story most effectively. While Vanessa's experience is not limited to editing alone, her editing credits include Birth of a Rebellion, Broken Doll, and Nobodies. Her most recent editing credit is for a television series that appeared on A&E. She is currently working in Los Angeles.
Mark Messick
Sound Designer
IMDB

A native of North Carolina, a young Mark Messick became known amongst his friends for his ability to hear things that others could not. Challenging himself to hear aspects of music and sound that others often do not, Mark learned much about the origins and the nature of sound. Putting this into practice, Mark spent much time performing, recording, and mixing music with his own recording studio. Mark's musical approach to picture and sound editing gives him a sensitivity to balance and rhythm so crucial to the cohesion, and oftentimes dramatic improvement, of a film. He is a 2002 graduate of NCSA's Editing and Sound program, where he did the sound editorial on Davanita and MAX, the latter produced by Paul Skidmore. Mark now lives in Los Angeles, where he works with a team of fellow NCSA grads doing freelance Post Production Sound Editorial work where he has received accolades from his clients, employers, and colleagues. Mark's most recent credits include Barbarians, PrimEvil, and King of the Moon. He will soon begin work as Post Production Supervisor on Dean Quixote, a film made by the producers of Swingers.
Greg Stanford
Special Visual Effects

Born in Memphis, Greg Stanford started making short-films at the age of eight using a Super-8 film camera, incorporating special effects and animation into his productions. In the eighth grade, Greg was asked to teach animation to other classes in the Briarcrest School System. In high school, Greg directed a short film and was asked to return the following years to instruct subsequent classes with the film. He later attended the University of Memphis film program, where the professor used Greg's class film to teach the advanced cinematography classes. He is proficient in many effects techniques including 3-D modeling, animation, compositing, and digital mattes. For the past ten years, Greg has created special effects for hundreds of commercials and independent films and is currently directing an effects-heavy 16 mm short film.
Gregory Gray
Unit Production Manager
IMDB

More information coming soon...

Frank Gibson
First Assistant Director
IMDB

Frank Gibson is a 2003 graduate of NCSA's Producing program and comes highly recommended by the Producing Faculty and Staff as an Assistant Director. Frank's calm, collected demeanor helps to keep the often tense pace of production running smoothly. His credits include Elliot Flies, The Center of Attention, The Wrong Picture, Echo and Narcissus, and MAX (produced by Paul Skidmore), along with Little Chicago and Two Soldiers. Frank was born and raised near Chattanooga, TN.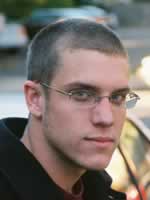 John Paul Clark
2nd Unit DP
Website
MySpace
More information coming soon...